Soil and climate
Like no other industry, forestry depends on the prevailing environmental conditions. It is only possible to an extremely small extent and economically, to actively improve the growth conditions of the trees. Rather, in forestry it is important to choose the optimum tree species and management forms for the prevailing soil and climatic conditions.
Knowledge of current and future site conditions is the prerequisite for this. In the Soil and Climate Department of the LWF, we record site conditions at different spatio-temporal scale levels. In doing so, we are facing up to the challenges of global change: climate change, soil depletion and soil neutrophication are our most important issues.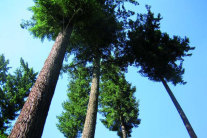 Tree species choice
In times of great and revolutionary environmental conditions, tree species selection poses great challenges. It is no longer enough to build on the local experience and the power of the factual.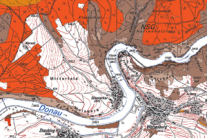 Location information system
We continue the great tradition of forest site mapping with a digital location information system. This system makes it possible to incorporate environmental changes.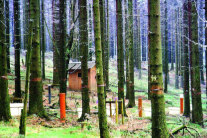 Environmental monitoring
We live in a time of rapid environmental change. These directly affect the vitality and health of our forests. To capture these effects and document them for policy advice, we run 19 forest climate stations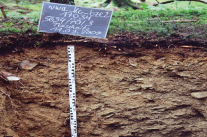 Soil inventory and soil duration observation
Healthy soils are the basic requirement for healthy and efficient forests. On the almost 400 inventory items of the soil condition survey (BZE) we record the large spatial diversity of the production conditions.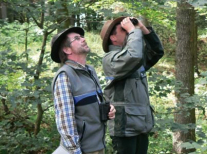 Forest condition survey
Since the forest dying of the 1980s of the last century, the state of the forest is recorded annually on a fixed inventory network. The network of the survey is identical to the network of Soil Condition Survey (BZE).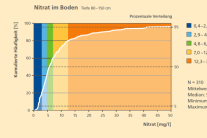 Nutrient budget and forest nutrition
The forest floor supplies the trees not only with water, but also with the necessary nutrients. Soil depletion due to acid rain and soil neutrophication due to atmospheric inputs of nitrogen endanger the equilibrium that has been in use for centuries.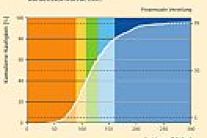 Carbon capture - Climate protection through forests and wood
In forest soils, forest stands and wood products are stored large amounts of carbon. They help to relieve the CO2 budget of the atmosphere.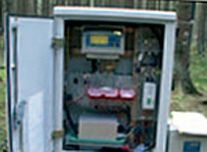 Water resources
The water supply is one of the most important factors influencing the forest. The quantity and quality of the leachate and thus of the ground and drinking water donation depend on it. Therefore, we measure and model the water balance of our forests.