Forest ownership, counselling and forest policy
Our society is connected to the forest in many ways. It benefits from its welfare effects and makes corresponding demands on the conservation and management of the forest - important reasons to deal intensively with the subject of "forests and society".
With around 2.56 million hectares one third of Bavaria is forested and is thus one of the most densely wooded federal states. The forest protects against natural hazards such as avalanches, landslides and floods. It is a habitat for wild animals and an experience and recreation area for the Bavarian pop-ulation. Against the background of climate change, energy scarcity and environmental threats, the sustainable use of the renewable raw material wood is a question of reason.
The forest owners are therefore supported by the Bavarian Forest Administration in the management of the forest. The Bavarian Forestry Administration provides help for self-help through community-based advice, professional training and financial support, thus contributing to multifunctional, sustain-able and close to nature forestry for the benefit of forests, forest owners and the society in Bavaria.
Forest Ownership
The approximately 2.5 million hectares of forest in Bavaria are 57% in the hands of private owners. 30% are owned by the Free State itself, 11% are owned by municipalities and 2% are federal property. We are responding to the changes that are noticeable in society, especially in the private forest, with adapted concepts.

Counselling, Accountancy Network, Survey on Annual cutting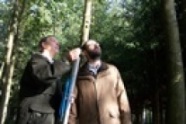 Through expert advice, forest owners receive all the information they need to make the right decisions for their forest. The advice of the Bavarian Forestry Administration is independent and free of charge. The advisory foresters are spread all over Bavaria and are happy to come to you.

Incentives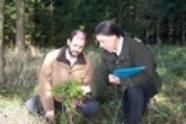 To enable our forests to deliver their diverse services as comprehensively as possible, they should be actively cultivated and sustainably managed. In the interest of society as a whole, the Free State of Bavaria supports Bavarian forest owners by providing financial support, among other things.

Forest Policy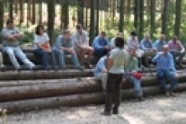 Whether you are a forest owner, hunter, seeker of recreation or wood scientist, people have many and sometimes contradictory demands on the forest and its use. In the interest of a development favoura-ble to society as a whole, it is up to forest policy to find and implement optimal compromises.

Forest and Society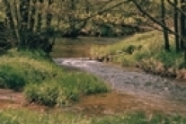 The forest in Bavaria protects our livelihoods and provides a home for people, animals and plants. In addition, the forest produces the raw material wood in an environmentally friendly and simple way. Forest planning supports the forest authorities in fulfilling their tasks.